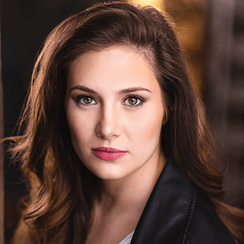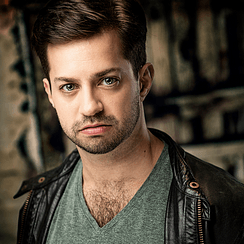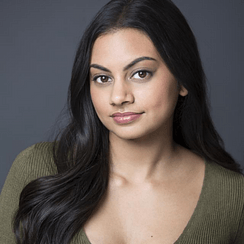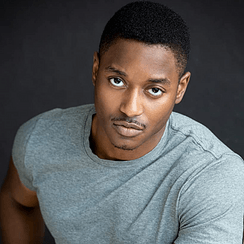 REASONS is a drama/comedy about a couple living in a strained and tiresome relationship. Sarah and Eric have been married for six years, but lately, they've been arguing about everything. Sarah has finally had enough, deciding to exhaust all options by going to a local therapist with somewhat controversial methods. While Eric is not very optimistic, he agrees to indulge Sarah's wishes, and they both see Dr. Benson weekly.
After several sessions, consisting mostly of aggressive jabs and complaining, a resigned Sarah and Eric conclude that there may truly be no hope for their future together. At the close of this sombre session, Dr. Benson walks them through a breakthrough, and the pair remembers why they fell in love and, ultimately, why their partnership is worth the effort.
Lucas Fox is a Toronto based film and television actor. He began acting in 2008 while attending Carleton University, where he earned a role in the independent film Anno Domini 3048, directed by fellow student Chris Finnigan. After this experience, he began studying acting both at Carleton University and A.C.T. Ottawa. Upon returning to the GTA, he furthered his on-camera work at George Brown and studied improv at Second City. In 2016 he began stunt training with The Academy of Dramatic Combat. Recently, Lucas has been studying in Toronto with the Actors Work Studio. He has acted in numerous film and television productions in the Toronto scene, such as Peter Hitchcock's A Song For Us (2019), the Origin Films series The Crew (2020) and the upcoming short Drone Racers (2021), directed by Christos Petsis. Most recently, he starred in the short film The Last Will and Testament of Jonathan Parker (2021), directed by Kyle Carrie-Mattimoe.
Laura Steponchev is a Canadian actress, writer, director, and producer living in Toronto, Ontario. She fell in love with creating and performing at a very young age, writing stories and songs to perform for anyone who would listen. She's written several short films, countless poems and has begun many yet-unfinished drafts of feature films and novels, as she's been focused on developing her career on-screen. She loves getting lost in the world of stories and can't wait for you to get lost in Caprius Films' stories with her.
Known for his work in films and series including Fear Thy Neighbour, Edwin, Burden I and Burden II, Luke Charles continues to present as a powerful performer. Having trained on-camera with John Boylan at Centre for the Arts, Luke strives to captivate audiences with authenticity and charisma. Luke is regularly involved in inspirational speaking and community outreach. He also invests time in music and physical training.
Sarah DeSouza-Coelho is a working actor based in Toronto. After attending York University's prestigious theatre program in 2012, she took her career into her own hands. In addition to advancing her training, she has played various principal roles in web series (i.e. Tinder the Web Series and Haphead) and films (i.e. Moving Boxes and Brotherhood). Most recently, she filmed a national commercial airing later this month. Sarah also co-wrote and pitched a pilot episode to a central streaming platform over the summer. Sarah is a champion of diversity in the industry and strives to be a role model on-and-off screen for younger females in her community.
Olecia Obarianyk was born in Regina, Saskatchewan and first realized her love for the theatre and acting after starring in multiple school productions starting at the age of 11. Being a ballerina from the age of 5 and then becoming a high-level athlete into her early 20's, her passion for film was put on hold until she began working in TV and film again in the early 2000s. At that time, she began to work more in film and various TV series', spending most of her time working in Canada but occasionally travelling to Los Angeles to work on American projects. After a brief hiatus from the industry, while she raised her two children, Olecia is now living in Ontario and thrilled to be back working on multiple different projects and to be able to have the opportunity to contribute to so many visionaries through Canada and the USA.